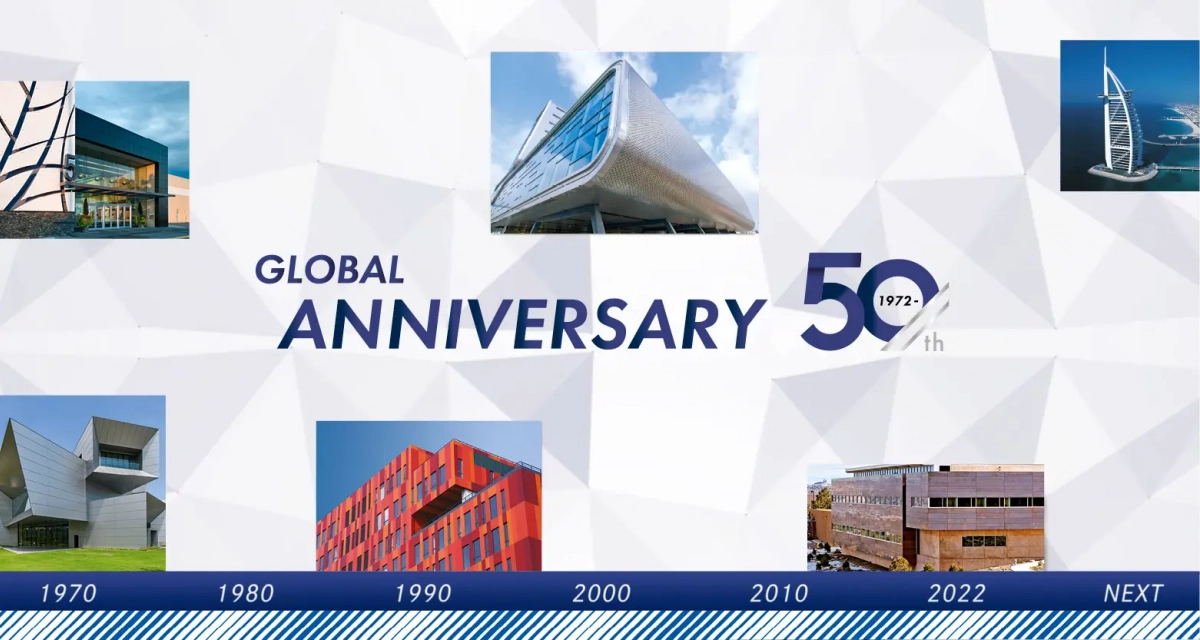 50 years of ALPOLIC: Successful for 50 years with innovation and know-how
Since our foundation in 1972, we have expanded our business to more than 130 countries. Today, with an annual production of 10 - 12 million m2 of aluminium composite panels for the entire range of building architecture, both in new and existing buildings. ALPOLICTM composite panels can be found on the façade of renowned hotels such as the Burj Al Arab in Dubai or the Marina Bay Sands in Singapore as well as numerous commercial buildings around the world. We have also been represented on the German market since 2014 and currently have an annual production capacity of around 1.5 million m2 at our Wiesbaden site.
Quality prevails: Over the past 50 years, we have contributed to the development and safety of buildings worldwide and advanced to become a trendsetter for façade design. We set standards in fire protection and fulfil the highest fire protection requirements with our ALPOLICTM A1 composite panels. With great innovative strength and high-quality materials, we will continue to make our contribution to modern, sustainable and resource-saving construction in the future.
We have taken our 50th anniversary as an opportunity to bring the history of ALPOLICTM to life on a special anniversary website. In addition to the most important milestones, you will also find selected international project portraits and customer testimonials.
Find out more on our anniversary website
here
.