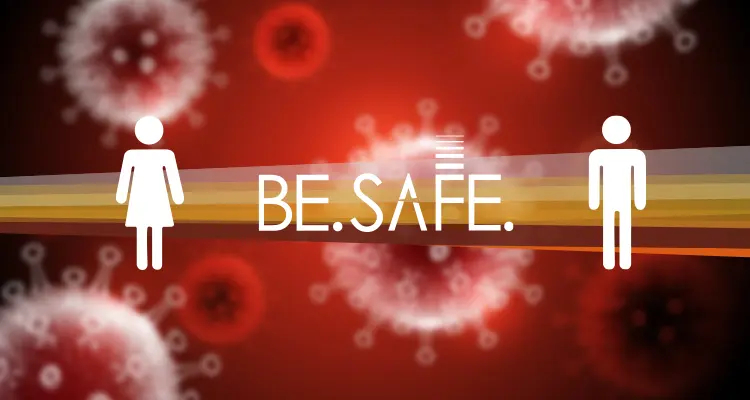 Keep your distance and BE.SAFE.
BE.SAFE. is not only a company philosophy, but also a commitment to our employees and partners. You can be sure that we are there for you even in these challenging times. The measures we have introduced serve both the safety of our employees and partners as well as to ensure the ability to deliver and maintain business operations.
Keeping a distance is one of the most effective measures of virus control. That is why some of our employees are already working in the home office and will take care of your requests and concerns from there. Even if we cannot meet in person for security reasons, thanks to digital facilities we can advise you via e-mail, telephone and live web connection even from home and handle all inquiries and orders online. If you have any uncertainties or questions regarding planned or already placed orders, please do not hesitate to contact us. Should there be any delays in processing your order or if you do not reach us immediately, we ask for your understanding in advance.

Our production at the Wiesbaden site is still in operation and our products are still available. Of course, in the usual quality and with comprehensive service.

Due to the very dynamic developments, ongoing course adjustments are necessary, which requires a lot of flexibility and commitment from all parties involved. All of you are thus making a major contribution to our ability to survive the pandemic in a healthy and sustainable manner.

Despite the special circumstances, you can count on us with certainty. But now we wish you one thing above all: Stay healthy!

Your ALPOLIC™ Team