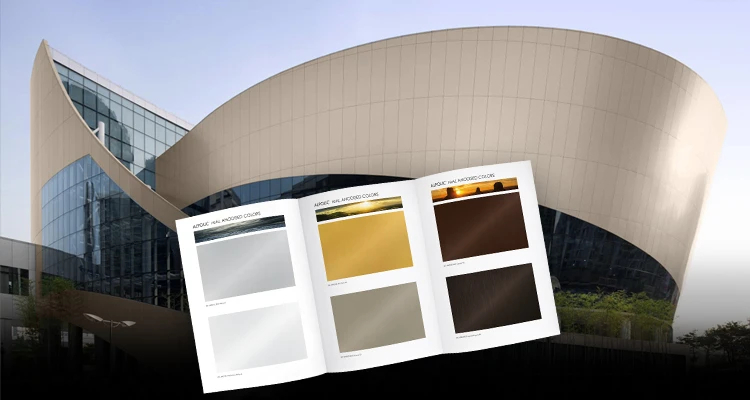 Fascination Façade - Megatrend reAL Anodised
The attraction of shimmering metal surfaces is unbroken for façade design. Noble and natural materials radiate elegance and grace and are therefore very trendy. They give a building a luxurious and precious look. ALPOLICTM follows this trend with its product series reAL Anodised. The composite panels with a coating of genuine anodised offer architects and planners new possibilities in façade design. reAL Anodised comprises six elegant and timeless shades such as copper, gold, bronze, natural and mirror look.

The product series reAL Anodised convinces - according to the high ALPOLICTM standard - by its extreme durability, colour brilliance and weather resistance. Even after decades, the composite panels are just as colourfast and brilliant as on the first day. In a unique continuous anodising process, the surfaces are finished with an anodic oxide layer. This offers numerous advantages compared to individual anodising - e. g. higher colour stability, consistency and brilliance.

Users also benefit from the high quality in processing. For example, the composite panels are characterized by excellent adhesion properties and outstanding corrosion resistance. At the same time, they are easy to shape and process, lightweight and rigid. The façade material is therefore convincing in every respect.

Convince yourself

Discover for yourself the high quality of ALPOLICTM aluminium composite panels and the beauty of the silky matt real anodised surfaces. Order an original colour sample of the reAL Anodised series here - because nothing can replace the effect of the original.