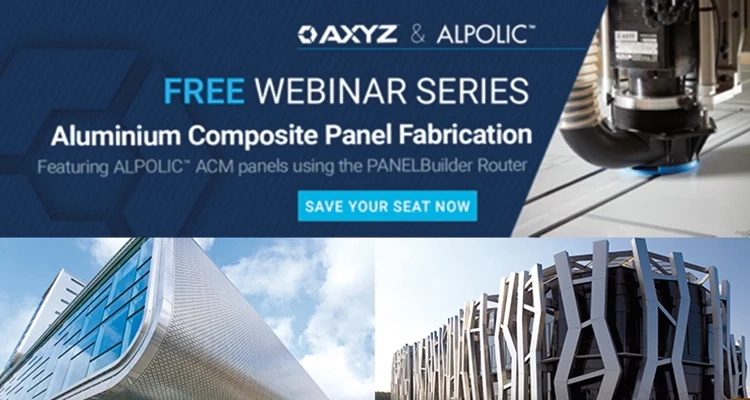 Register now: FREE WEBINAR – ALUMINIUM COMPOSITE PANELS – FABRICATION – NOV 5, 3:00PM
Register today for the FREE Webinar showcasing aluminium composite panels and fabrication using the AXYZ PANELBuilder Solution. Save your spot! Click
here
to register for
Nov 5 at 3:00 PM (GMT).
Webinar highlights include:
A discussion on using ACM fire-resistant materials to meet European building fire regulations
A demo of the PANELBuilder software, a system that allows users to easily import single or multiple panel drawings from other software like AutoCAD.
Using a Floating Head Nose Rider to maintain a consistent depth of cut across the entire table.
How to use Auto Zone Management to securely keep material in place.
Combining a Chip Extraction System with the right pressure feet/nose riders for superior chip extraction.
Understanding the specific configuration for ACM fabrication.
Get your questions ready! The session includes a live Q&A with our Technical Experts on everything ACM related.