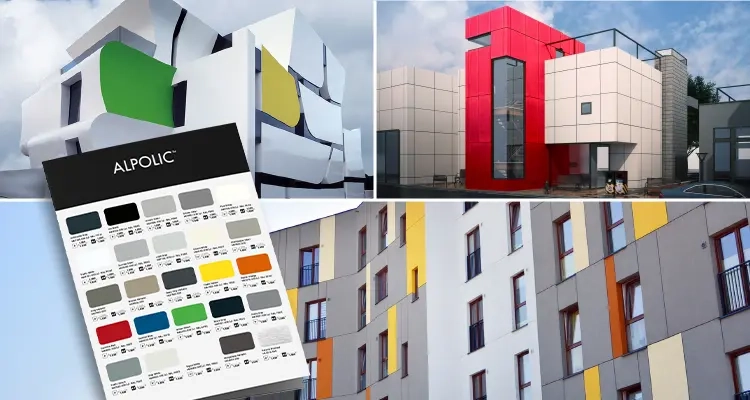 Small quantity offer extended: 25 colours already from 150 m²!
When designing the building envelope, architects and façade builders value maximum flexibility. This also applies to the façade materials used, which must fulfil both functional and visual requirements. For the cladding of smaller surfaces, e.g. in single-homes and residential buildings for material combinations or for colour accentuation, smaller delivery quantities are often required. This also applies to renovations or replacement deliveries.
For even more design options, we have now expanded our small-quantity range: the aluminium composite panels in the variants ALPOLICTM/fr (B-s1, d0, flame-retardant) and ALPOLICTM A2 (A2-s1, d0 non-combustible) are available in almost demand-based purchase quantities from 150 m2. This increases flexibility in planning and design and also reduces costs in stock-keeping.
Here
you can download the flyer with information on dimensions and available colours.