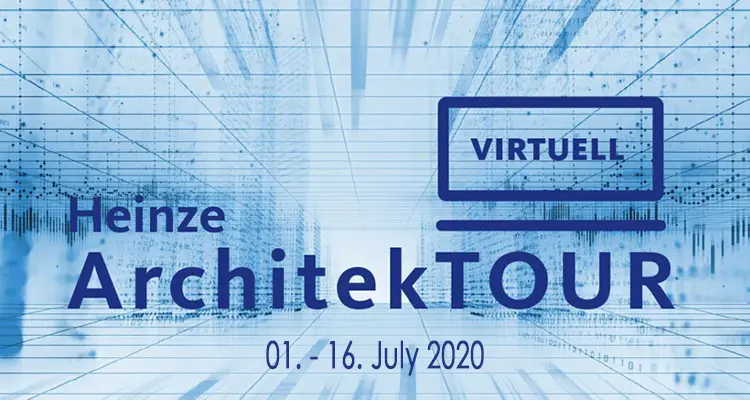 ALPOLIC™ at the first virtual ArchitekTOUR of the Heinze building portal
Extraordinary circumstances require rethinking and new approaches. The proven ArchitekTOUR event series organised by Heinze is therefore taking place for the first time as a virtual meeting for the building industry. From 01 - 16 July, more than 50 renowned manufacturers from the building, furnishing and equipment industry present themselves at this innovative event. Accompanying the event, numerous specialists provide virtual insights behind the scenes and talk about new projects, growing challenges and current opportunities. A supporting programme with daily highlights will ensure that a valuable exchange between the participants of the building industry can take place again this year.
ALPOLICTM will also be represented with a virtual trade fair presence and a presentation on fire safety for high-rise buildings and special buildings. ALPOLICTM is the first manufacturer in the world to succeed in overcoming the hurdle of the highest fire protection class and to develop a composite material classified according to fire protection class A1. Find out how you can minimise the risk of fire with the appropriate façade materials.
Let yourself be inspired and guided through an interesting lecture and visit the ArchitekTOUR.
Click here to register:
Or for those who are in a particular hurry... just click directly here on our presentation.