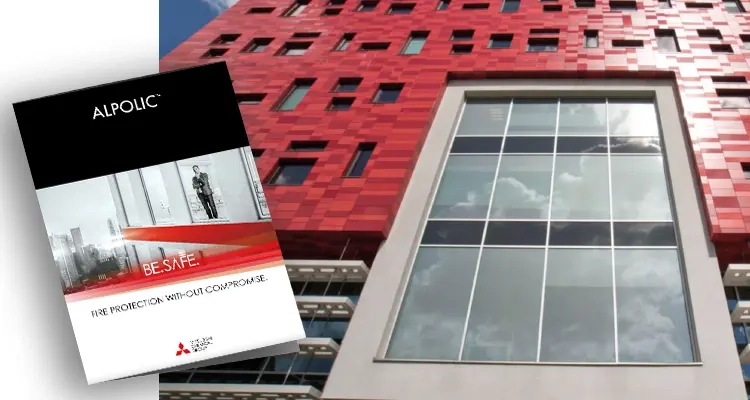 New brochure on the topic of fire protection for façade claddings
The trend, especially in cities and conurbations, is towards denser building - and high-rise construction in particular continues to increase. With increasing building heights, the requirements for safety and structural fire protection are also growing. In the event of an emergency, a faulty fire protection concept can not only cause high property damage but also endanger human life. Particular attention is paid to façade cladding - because as an essential component of the building envelope, this is repeatedly identified as a possible "fire accelerant".
Since architects and planners bear a significant responsibility in the planning and execution of fire protection measures required by law and building regulations, the choice of a suitable façade material is of utmost importance. Not least in high-rise buildings and high-risk buildings such as schools, hospitals or hotels. Only non-combustible building materials may be used here. Depending on the federal state and the market, specific and sometimes very different fire protection regulations must be taken into account in the planning process of high-rise buildings and also other buildings.
Future building use
The future use of the building must also be taken into account: A building that is not considered a high-risk building today could become one in a few years as a result of a change of use - for example, from an office complex to a retirement home. From a fire safety point of view, it is therefore advisable to consider the safety of a building and its occupants over its entire lifetime. More than ever, it is therefore important to pay attention to the fire safety of the building materials used as early as the planning phase.
What should you look out for when choosing the right façade material? Find all the relevant information and facts in our new fire protection brochure. Click
here
to download.