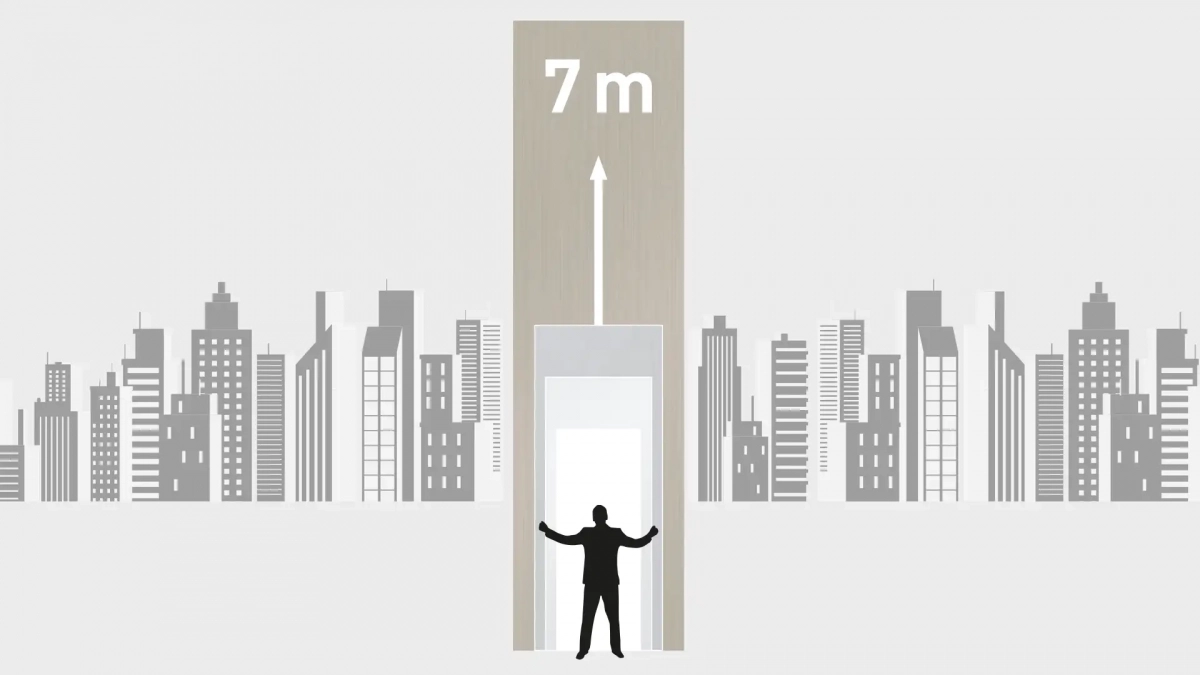 Show size – for maximum design freedom in façade cladding
The façade is a key element for the aesthetics of the building envelope and at the same time represents the company's corporate identity to the outside world. The combination of design and size of the façade material is particularly relevant for large building projects. Large area façade panels also mean less visible joints, more flexibility, less assembly time and also less waste. Our composite panels are available on request in a maximum size of than 2 x 7 m (W x L) – even in A2. This is unique in the market and at the same time means even more design freedom. For both existing and new buildings.

Our aluminium composite panels are available in three material versions, which differ in their fire protection classification according to EN 13501-1. ALPOLIC™/fr with a flame-retardant mineral core corresponds to class B-s1, d0. ALPOLIC™ A2 with a non-combustible mineral core corresponds to class A2-s1, d0. Even more safety is provided by our product innovation ALPOLIC™ A1 (non-combustible), currently the only composite material classified for the highest fire protection class A1 - thus a safe and sustainable alternative to façade materials made of metal or other claddings for ventilated rainscreen cladding façades. Especially for high-rise buildings and high-risk buildings.